Yesterday I spent (half) a day at BarcampSaigon 2010 on the campus of RMIT in Ho Chi Minh City. I have never been to a Barcamp before and had high hopes for this event. In 2010 I had many opportunities to dive into tech communities in Saigon through similar events and I realized over and over again how much passion and determination there is around. Vietnam not only produces lots of tech talent, it also provides a fruitful ground for entrepreneurial minds. Barcamp seemed to be the ideal platform to meet, to share, to learn, and to boost the momentum that is already there.
I was more than impressed to see my expectations exceeded. Around 480 participants brought a lot of passion and participation, excellent speakers and presentations, and a noteworthy focus on entrepreneurship and startups. I'm happy to have participated, I'm sad that it's over, and I'm looking forward to BarcampSaigon 2011.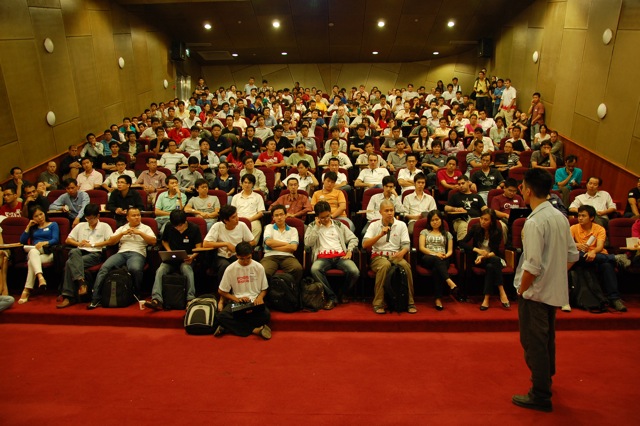 The closing session at around 4PM
Check out more pictures of BarcampSaigon 2010 here on Facebook.